So. The weather. The heat. The humidity. Not so happy about it. When I'm inside somewhere, somewhere blissfully, sinfully cooled by central air, I become energized. And make mental notes of all the tasks I will conquer upon my return home. I'll powerwash the deck. I'll clean out and organize the bedroom closets (or just the bedroom, which has basically turned into one giant disorganized closet). I'll tackle all of those pesky items on the old To Do list, and I'll like it. But then reality seeps and sinks in as I walk out into the air so thick and hot and soupy and all my energy is leeched right out through my pores leaving me thoroughly sapped. A sapped sap. And there seems to be no end in sight. Maybe not until the little man and I leave for the Bay next month. At least that's less than one month away. That's the thought that is keeping me going right now. And I've just discovered that the San Francisco Giant Robot, which I look forward to visiting, is pretty danged close to the southern entrance of Golden Gate Park, near "one of the biggest and best" children's playgrounds in town. Score! And the weekend that we're there coincides with the 32nd Annual Nihonmachi Street Fair in San Francisco's Japantown. And we will see friends while we're there. And the Redwoods too, hopefully. So we have much to look forward to in the Bay (not the least of which will be the mild weather).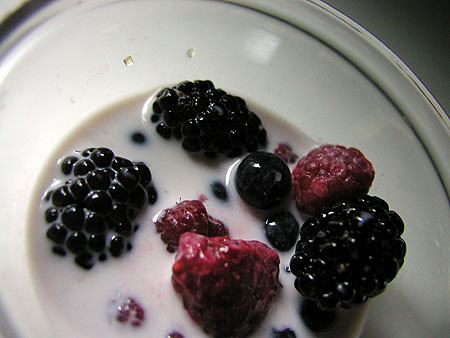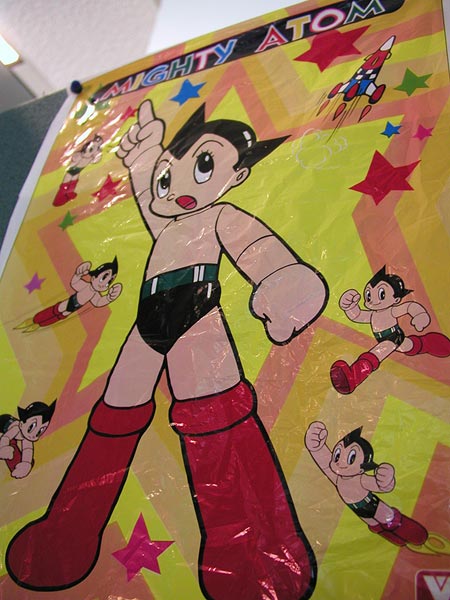 In other news, last night the little man triumphed where mommy failed. Two nights in a row I attempted to summon the strength of will…to yank out his second loose tooth (the husband yanked out the first, but he's still out of town). But I just couldn't do it. So the brave, bold boy composed himself, took a breath, and popped it right out with no muss, no fuss. I'm so proud of the lad. And relieved that I didn't have to do it. Phew. Unfortunately he didn't get this whole tooth fairy thing. Last night he put his tooth in the little pocket of his tooth fairy pillow (thank you Zophia!) and was alarmed this morning when there was a dollar in it instead of his tooth. He wanted the money and his tooth.
Bonus: I recently discovered a variety of vegan cheetos, called Tings*, that taste really really good (even though/because they are seasoned with nutritional yeast). So good that I have no will power when they're around and will eat them until I feel sick. And I'm afraid I've gone and gotten the little man hooked too. The husband, however, is somehow immune to this affliction/addiction.
*Made by the same folks who brought us Veggie Booty.
Plus: Congratulations to Chuck on the launch of Minnesota Stories, a daily videoblog…with posts running the gamut from videotaping grandpa's birthday to fine filmmaking (the site was also linked to by Wired News yesterday).
And: Not to be missed…the magical water-deflecting properties of red russian kale.